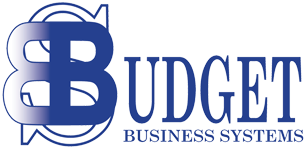 Locally Owned and Operated
We are Budget Business Systems; your longest locally owned and operated office equipment, sales and service company. Budget Business Systems has been serving customers since 1983. We have over 100 years combined service and sales experience and multiple Outstanding Performance awards from Kyocera . We work closely with several government entities, school districts, law firms, and healthcare facilities to offer personalized service as well as secure document services. Located in Mineola, TX we serve the copier and printer needs of Lindale, TX, Longview TX, Canton, TX, Winnsboro, TX, Tyler, TX and most of East Texas.
While doing this we have built long-lasting relationships with several customers for upwards of 10 years. We even have Scott's very first customer under contract to this day. While you may be able to find copier service in East Texas, you won't find it like ours. Our dedicated employees, want to build relationships that last with you our customers. We want to recognize you when you walk in our door and we want you to recognize our technicians when they walk in your door. We deliver any and all supplies we can by hand, all other supplies are shipped out same day. We also make it a goal to address any service issues within 24 hours.
SERVICE
Our service technicians are extensively trained and maintain rigorous course requirements through continued certification. They are wonderful about communicating what is going on in a way that is easy to understand and make a genuine effort to keep our customers from feeling uninformed or ill-informed about their service status. Finally, our service system is backed by cutting-edge metadata software which allows us to keep a detailed analytic tailored to your particular business infrastructure. This technology increases our efficiency, making us more cost effective than our competitors and helps us stay on top of your needs. The software combined with our highly responsive service team will minimize how often your team has to reach out for a number of issues related to service & supplies to the rare occasion.
SALES
Our professional sales team strives to make your product evaluation experience as helpful and enjoyable as possible. We are here to meet the logistical and commercial challenges of today's on-demand businesses. We will custom fit your particular office environment with the total document solutions that maximize your efficiency while saving you money. Our sales representatives are extensively trained and certified and are ready to respond to your needs. To speak directly with our sales team and schedule an assessment for your business, simply reach out to us at the office.
ABOUT THE OWNER
Scott is known well throughout the community for his work ethic, leadership and dedication. Scott began by repairing typewriters and introducing local businesses to facsimile service, but he also went to school right here in East Texas where his roots really begin. He later was employed to service IBM typewriters for several school districts. Then, he founded Budget Business Systems in 1983. Since then, Scott has purchased multiple businesses to continue broadening the company's service radius to encompass most of East Texas. He has cultivated his business over the next forty years by using one philosophy, "If you take care of the customer, success will happen." and that philosophy has proven true year after year. He continues to go out on service calls every day and is just as involved in the day-to-day as he was when he started the company.